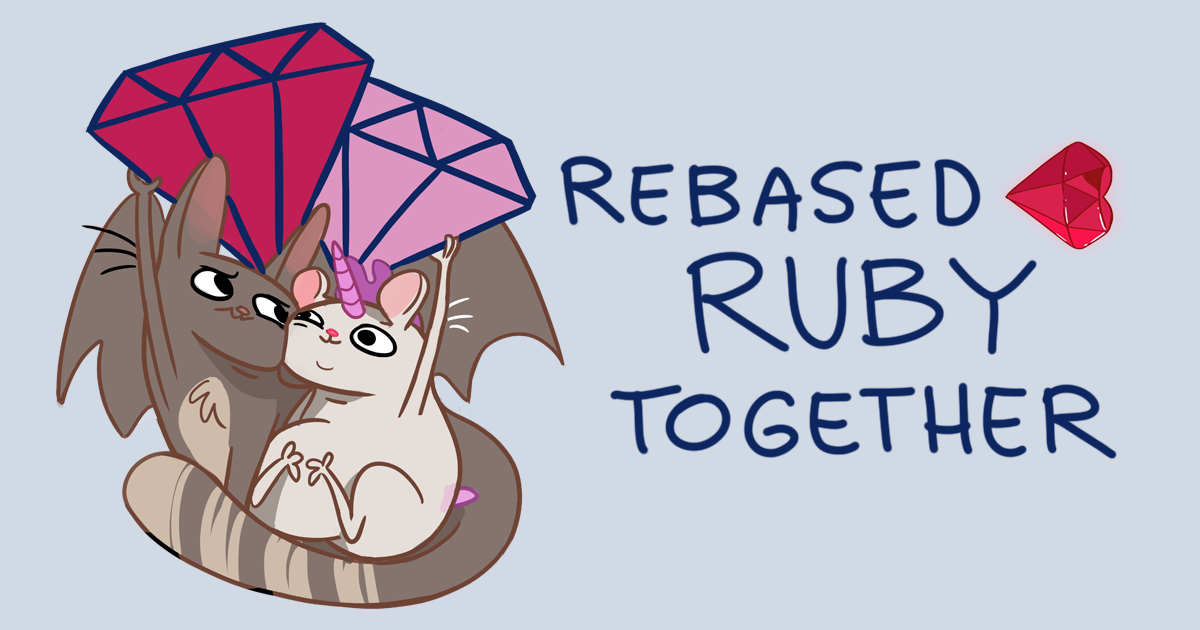 We're super happy to report that Rebased is now a member of Ruby Together! ✨
Ruby Together is a much-needed initiative aimed at providing stable development and support for cornerstone pieces of Ruby infrastructure: RubyGems, RubyGems.org and Bundler. Six releases of Bundler (1.9-1.14), switching RubyGems to Bundler's Molinillo dependency resolver and the globally-visible speed-up of RubyGems.org thanks to serving the gems directly from a CDN near you are just a few examples of the stable stream of relevant work – not only code, but also no less crucial hosting, support, documentation and community outreach – done thanks to Ruby Together. The work is already impressive, and we hope it grows even more over time.
We wish Ruby Together all the best and we're looking forward to its further work (merging of Bundler and RubyGems? yes please!), sleeping easier knowing that the infrastructure we rely so much on is in good hands.
If you're a developer working with Ruby's ecosystem please consider becoming a member or a friend; if your company works with Ruby – do pass this on! ♥